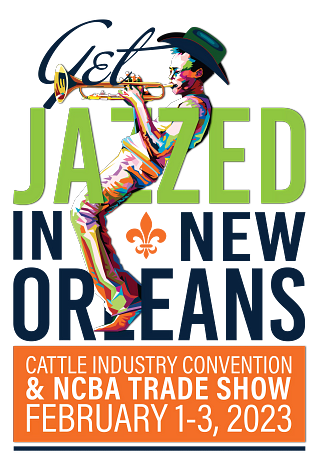 Call for Speakers
NOW OPEN!
The Cattle Industry Convention is looking for presenters that will stimulate, engage, and motivate audiences at the future Cattle Industry Conventions. Building off the success of the past Cattle Industry Conventions, we'll continue to transform the beef industry and the educational content offered throughout the year to help your operation.

Convention Talent Round Up
Do you have a talent that you'd like to showcase at #CattleCon23? Whether you're a solo act, in a band, or have a unique skit you'd like to share, we want to hear about it!
Entries are now open!
Event Influencer Program
The Event Influencer program is specially designed to give social media gurus and cattle industry spokespersons the opportunity to work at the heart of the industry by promoting NCBA's industry events! You'll be tasked with promoting and encouraging attendance to industry events such as CattleCon!


Applications open June 1. Deadline to apply is August 1.
National Anthem Contest

Are you a singing star? NCBA's tenth annual National Anthem Singing Contest, will open to current members of NCBA, ANCW, or CBB August 1, 2022. The contest winner will sing the Star-Spangled Banner at the Opening General Session and at the Friday Night NCBA Event at the 2023 Cattle Industry Convention & NCBA Trade Show in New Orleans!


THE CONTEST OPENS ON AUGUST 1. ENTRIES CLOSE ON OCTOBER 15.
Scholarship Opportunities

Scholarships for farmers and ranchers just like you.
We're Jazzed to head on down to New Orleans for #CattleCon23! Reveal your potential and expand your network at the largest event in the beef cattle business! Applications for a chance to win a scholarship and attend the Cattle Industry Convention in New Orleans, LA, February 1-3, 2023 open August 1.
Applications open August 1. Deadline to apply is September 23.


Convention Internships
Cattle Industry Convention and NCBA Trade Show interns are vital to the success of the largest annual meeting in the U.S. beef cattle industry. Our intern positions provide a unique opportunity for students to gain first-hand experience and to interact with leaders from every segment of the cattle and beef industry.
Selected interns must be available to attend Convention February 1-3, 2023 in New Orleans, LA.
Applications open August 1. Deadline to apply is October 25.