CattleCon Education
Check out all of the educational opportunities we are offering at this year's CattleCon!
NCBA's Annual Cattlemen's College
Connect. Learn. Innovate.
For over 30 years NCBA's Cattlemen's College has brought thought-provoking, stimulating sessions that can help improve your operation. Do you want to learn how to improve your business, build a better herd or maintain a healthy herd that you already have? These are just some of the cutting-edge topics from industry leaders that are discussed. Visit the Cattlemen's College Online Campus now to find out why year after year this is the #1 resource for education!
"The biggest take away I found from attending the Cattlemen's College is that there is always a newer or better way of doing things. Falling under that sentence of, "we've always done it this way" is a dangerous statement. Never be afraid of trying things a different way."
Show Floor Education
Education and entertainment come together to provide tradeshow goers with valuable opportunities to learn about cattle care and handling techniques. From Chutes and Scales to Cattle Handling Demonstrations and Learning Lounges, there's something for everyone!

Cattle Chats
Cattle Chats will feature 20 minute "Ted Talk" style sessions focused on the ag and beef industry! Cattle Chats will be located on the main aisle in the trade show making it easy for attendees to pop by to catch the latest and greatest in agriculture.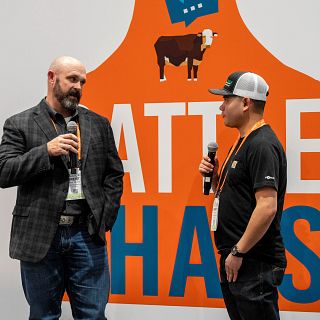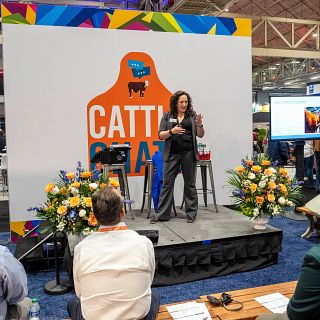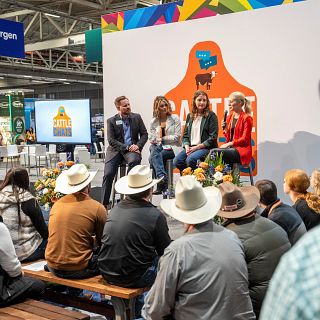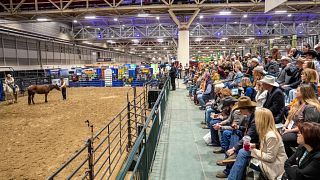 Demonstration Arena
This area will feature NCBA's Beef Quality Assurance program Stockmanship & Stewardship. These sessions will teach handling methods that improve gathering, penning, chute work and hauling. Much emphasis is placed on ways to increase cattle performance by reducing handling stress. Interactive discussions show how cattlemen can shape consumers perception of beef. Other topics include how the principles presented have a significant economic — as well as "quality of life" — benefit when applied in a cattle enterprise. Curt Pate and Dr. Ron Gill, renowned stockmanship clinicians share their perspectives and techniques that blend cattlemen's tradition with the latest in Beef Quality Assurance.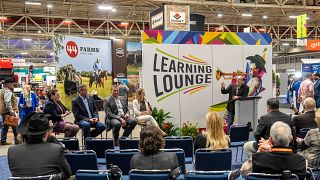 Learning Lounge
NCBA Trade Show presents the NCBA Learning Lounge. Learning Lounge Sessions will offer busy attendees valuable educational tips. The Learning Lounge is where attendees can stop in and enjoy informal, face-to-face talks and hands-on education in a small intimate theater-like setting right on the trade show floor.