THE NCBA TRADE SHOW HAS RANKED ONE OF THE TOP TRADE SHOWS IN THE UNITED STATES! WE ARE PROUD AND EXCITED TO BRING YOU THE PREMIER EVENT IN THE AGRICULTURE AND TRADE SHOW INDUSTRY YEAR AFTER YEAR.
Attending the Trade Show
The NCBA Trade Show offers something fun and educational for every type of attendee.
The show floor will have the latest in equipment, trucks, fencing supplies, technology, pharmaceuticals, ear tags, feed supplements and much more! Everything you need for your operation (and then some) is all under one roof!

Trade Show goers with also be provided with valuable opportunities to learn about cattle care and handling techniques. From Chutes and Scales to Cattle Handling Demonstrations and Learning Lounges, there's something for everyone!

Bring friends and family to enjoy all that the NCBA Trade Show has to offer!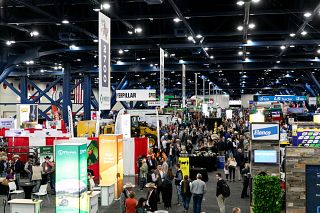 Exhibitor List and Floor Plan
Get an idea of what to expect at the upcoming NCBA Trade Show by viewing the floor plan and exhibitor list.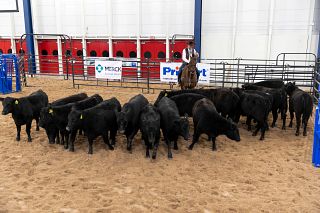 Show Floor Education
Education and entertainment come together to provide Trade Show goers with valuable opportunities to learn about cattle care and handling techniques.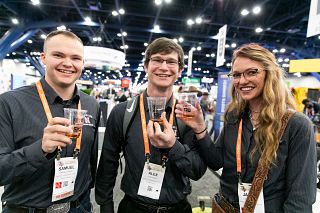 Trade Show Receptions
Great food, drinks, and entertainment will be provided every day on the Trade Show floor! And that's not all...be sure to check out all of the sponsored receptions.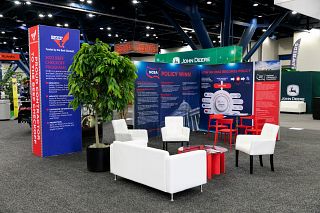 NCBA Trade Show Booth
Be sure to stop in the NCBA booth and the NCBA Retail Store! Take a moment to relax and shop all the newest NCBA clothing and Beef Store items!
Trade Show
February 1 - 3, 2023
New Orleans, Louisiana
Wednesday, Feb. 1

4:30 PM - 8:30 PM
Thursday, Feb. 2

9:00 AM - 6:00 PM
Friday, Feb. 3

9:00 AM - 4:00 PM
EXHIBITOR SUMMIT & SPONSORSHIP SHOWCASE
The Exhibitor Summit & Sponsorship Showcase is an in-person event designed to give NCBA Trade Show exhibitors the opportunity to speak with suppliers, learns tips and trick for building and managing a successful booth, and network with other exhibitors.
In-Conjunction With Meetings
Request to hold a meeting concurrently with #CattleCon. Your ICW event must be approved by NCBA.
Requests are due by November 11.