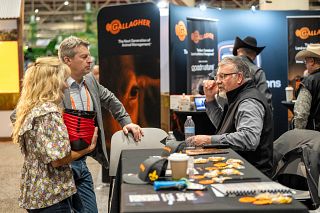 Become an Exhibitor at CattleCon!
We are now accepting applications to exhibit at CattleCon.
Step 1: View the Exhibitor Prospectus
Step 2: View the 2024 Floor Plan
Step 3: Complete the application to exhibit
Step 4: Submit application to [email protected]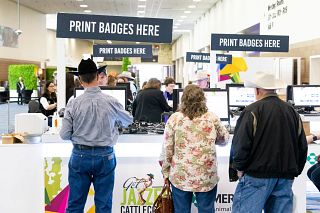 Exhibitor Registration & Housing
Exhibitor Registration & Housing is now open. All exhibitor registrations must be completed by January 5, 2024, to avoid a late fee.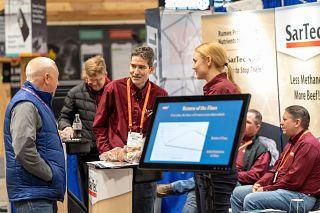 Exhibitor Kit
The Exhibitor Kit is your online portal and the key to an organized and well-planned booth.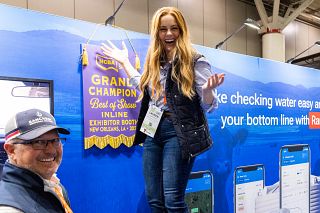 Exhibitor Summit & Sponsorship Showcase
September 5 - 7, 2023
The Exhibitor Summit & Sponsorship Showcase is an in-person event designed to give NCBA Trade Show exhibitors the opportunity to speak with suppliers, learns tips and trick for building and managing a successful booth, and network with other exhibitors.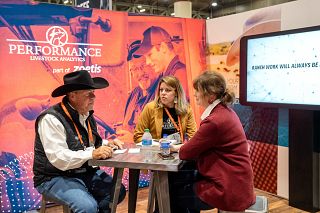 ROI Center
The NCBA Exhibitor Success & ROI Center is you and your entire staff's FREE, on-demand, 24/7 exhibiting knowledge resource center, to give you answers to your most pressing exhibiting challenges, expand your exhibiting know-how, and improve your company's exhibiting performance and ROI.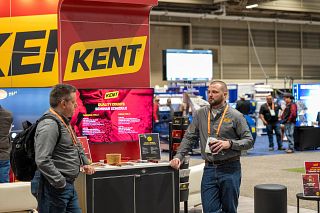 Exhibitor Communications
Stay up to date with the latest exhibitor communications. Click the link below to read all of the Exhibitor Newsletters and watch all of the Exhibitor Webinar recordings.
Exhibitor Frequently Asked Questions
Frequently Asked Questions for exhibiting at CattleCon
Orange County Convention Center - South Concourse
9899 International Dr, Orlando, FL 32819
The Exhibitor Kit will officially be live September 1. However, information and order forms are uploaded regularly.
Booth space in 10′x10′ increments. The booth registration fee includes pipe and drape and an exhibitor sign hung on the back of the booth. Booths are required to have carpet or floor covering. Tables, chairs, carpet, electricity, and other booth decorations are not included but can be ordered for additional cost through the Exhibitor Kit. The Exhibitor Kit is available to help you make arrangements for your space.
Read your monthly Exhibitor News to stay up-to-date and in-the-know on all-things CattleCon and NCBA Trade Show. Can't find your newsletter? Refer to the Exhibitor Communications.
Exhibitor Registration will open September 11, 2023, at 12:00 PM MT. However, hotel selection will be made available to Exhibitor Summit & Sponsorship Showcase participants prior to September 11th. Companies registered to attend the Exhibitor Summit will receive e-mail correspondence from NCBA with information on how to complete their hotel requests the week prior to the summit. Exhibitor Summit participants will be able to complete hotel requests at that time, and NCBA will confirm your request and provide additional instructions upon arrival at Exhibitor Summit. Your company must register for AND attend the Exhibitor Summit to receive this benefit.
Exhibitors receive 3 complimentary exhibitor registrations per 10x10 booth space. For example, if you have a 10x20 booth space, you will receive 6 complimentary registrations.
Please let NCBA Show Management if and when you have been contacted by external companies claiming to be a partner of the show. All official NCBA Trade Show suppliers will have an Official Supplier logo on their forms. NCBA's official housing vendor is Experient.
Exhibitor Registration includes the following:
Admission into all General Sessions
Admission into Business Meetings
Admission into Thursday Night Event
Admission into all non-ticketed events
Lunch in the Trade Show
Tickets for Friday Night Event, Cattle Feeders Hall of Fame, and BEEFit 5K can be purchased through the online registration portal or onsite in Orlando.
Children will be admitted during show hours providing they are supervised and under parent and/or guardian control during their visit. However, our liability insurance coverage dictates that children ARE NOT allowed during the days and hours of exhibitor move-in, set-up, and move-out.
Electric carts are allowed and also available, for a daily charge, thru an independent contractor onsite. Please click here for additional information on the electric scooter.
We are accepting booth reservations for space right now! Complete the application to exhibit and return it to
[email protected]
.