Learning Lounge
NCBA Trade Show presents the 2023 NCBA Learning Lounge. These sessions offer busy attendees valuable educational tips. The Learning Lounge is where attendees can stop in and enjoy informal, face-to-face talks, and hands on technology in an intimate, theater like setting right on the Trade Show floor.
Certified Angus Beef - Current Consumer Trends + Sustainability
Speakers: Nicole Erceg, Director of Communications and Kirsten Nickles, Ph.D., Sustainability & Animal Care Scientist
What are consumers looking for when they buy beef? What factors influence purchase decisions? How does product sustainability play into deciding what's for dinner? The Certified Angus Beef team will discuss evolving consumer expectations and what they signal for today's beef producer.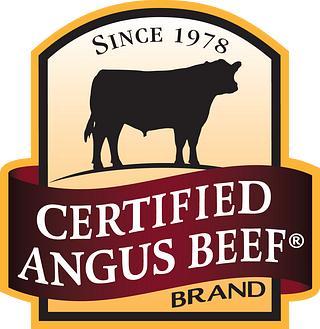 Rabo AgriFinance - The Same, But Different. Navigating the Next Cattle Cycle
Speaker: Lance Zimmerman, Senior Animal Protein Analyst
Each 10-year period of the cattle cycle is marked with relatively predictable supply shifts and price moves, but each cycle also has defining characteristics that can throw unsuspecting cattle producers a surprise. This discussion will unpack the outside fundamental factors U.S. cattle producers should be watching as this next cattle cycle matures.
Corteva Agriscience - Combating False Narratives. Championing the Industry.
Speaker: Jeff Clark, Corteva Pasture Market Development Specialist
Corteva Agriscience brings together beef producers for a discussion that will be beneficial for all in the industry. The false narrative around beef leads headlines including "how beef is bad for humans" to "cows are the reason environmental issues." So how do people in the industry talk facts to consumers without being combative? That's what this discussion will dive into. Join us as we want to hear your voice.

National Corn Growers Association - Adding $400/per head: What you need to know about the importance of trade and exports to the beef industry!
Speaker: Mike Pearson, Host of Agriculture of America
Join Mike Pearson, host of Agriculture of America on the American Ag Network, as he continues the conversation with special guests on what you need to know on the value of exports and trade to your operation. This session will build upon the Cattlemen to Cattlemen Episode on RFD-TV filmed at NOLA's very own Port of New Orleans.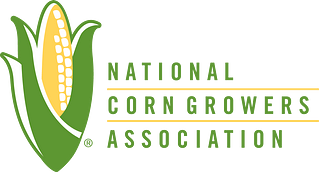 Lincoln Financial - Tackling Ranch Succession & Reducing Tax Exposure in today's tough business environment
Speaker: Michael McCormack, Estate & Business Succession Specialist
Join us for a proactive discussion on how your family and business partners can tackle business succession and minimize estate taxes. Learn about today's tax laws and available planning opportunities; gain techniques to start tough conversations with family and partners to eliminate common "roadblocks" and achieve positive solutions.

Boehringer Ingelheim - Replacement Heifers: Proven ideas to effectively rebuild and expand your herd
Speaker: Joe Gillespie, Professional Services Veterinarian
We'll discuss key goals in developing replacement heifers for a successful transition into your cow herd. Topics include how to prevent disease, accelerate growth and improve reproductive efficiency. Parasite control and herd immunity will be a focus while you rebuild and expand your cow herd.

Envu - The Envu Prescription for Problem Weeds and Grasses Throughout the South
Speakers: Jason Belcher, Eastern Stewardship Manager, Envu Range & Pasture and Case Medlin, Great Plains Region Stewardship Manager, Envu Range & Pasture
Controlling problem weeds and grasses is key to increasing the quality and production of your land. Envu Range & Pasture is bringing together its experts from across the country for a conversation about best practices to help ensure hay production fields and grazing lands are as profitable as possible.


Corteva Agriscience - Weeds are costing your wallet. Find out what you can do to get the best ROI!
Speaker: Dr. Sam Ingram, IFS North American Field Scientist
Join the discussion with Corteva Agriscience about Weed Management for Range and Pasture. Focus for the discussion will be on "What are weeds worth" and "Adding Precision to your Spray Decision". We also have an update on the groundbreaking technology that allows you to get rid of your weeds but keep your white clover and annual lespedeza.

CHR Hansen - What can effective probiotics do for all stages of beef cattle?
Speakers: Dr. Steve Lerner, Senior Scientific and Business Advisor and Dr. Jen Schutz, Head of Technical Services
From cow-calf operations to stocker and backgrounders, and finally to feedlots--cows, calves, steers, and heifers will benefit from the daily consumption of probiotics. Join us as we discuss the ease of use and power of good bacteria for the animals in your care.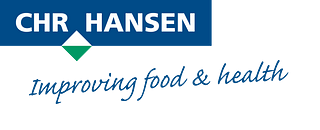 Elanco - Strategies for Successful Deworming
Speakers: Dr. Thach Winslow, DVM, Senior Technical Consultant - Beef and Dr. M. Wayne Ayers, DVM, Senior Technical Consultant - Beef
Is it time to rethink your deworming routine? How do you know if your current program is working? Join Elanco technical consultants Dr. Thach Winslow, DVM, and Dr. Wayne Ayers, DVM, for a conversation about ways to make your deworming program more strategic to ensure you are getting your money's worth this spring and in the seasons to come.
FACTA - FACTA/Frost. Animal Welfare and Income and Estate tax trends
Speaker: Jason Thomas, Partner. CPA, JD.
Meet FACTA! Part of the Frost, PLLC companies; FACTA is a national provider of natural, grass and FVV certifications as well as USDA ASV and NHTC PVPs. Come see what we are up to! In addition, Frost, PLLC CPAs will be providing a report on income and estate tax trends as they relate to the protein industries. Committed to ag over 45 years.