exhibitor summit & sponsorship showcase
September 6-8, 2022
View below for session recordings, PowerPoint presentations, session handouts, and more from the Exhibitor Summit & Sponsorship Showcase.
New Orleans Exhibitor Summit & Sponsorship Showcase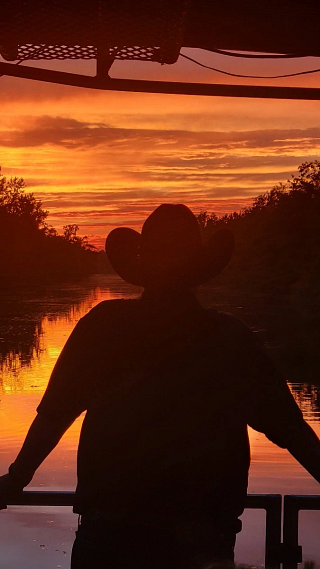 Jean lafitte Swamp tour - John Ashworth, International Stock Food
Final comments from NCBA President Don Schiefelbein
Producer Panel -NCBA President Don Schiefelbein, Louisiana Cattlemen's Past President Dale Cambre, ANCW President Reba Mazak, world-renowned stockmanship clinician Dean Fish, and Cattlemen to Cattlemen host Kevin Oschner. Moderator - Jefferson Davis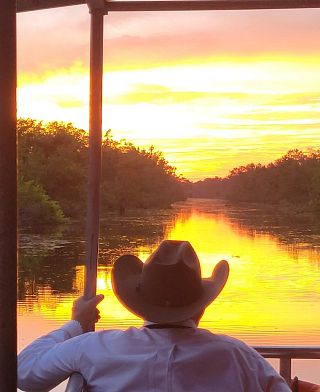 Jean lafitte Swamp tour - Kelly Wittman, Roto Mix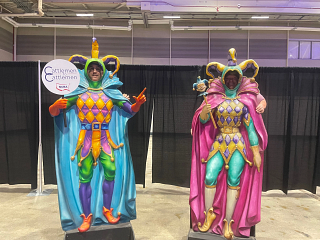 Bert Rivera, Twin Mountain Fence & Monique Miller, PLainJans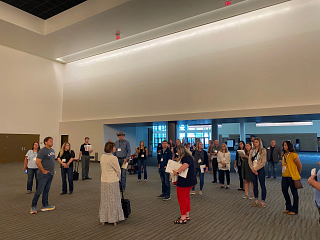 Convention Center Tour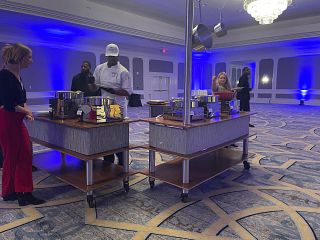 Hilton Riverside Tour/Welcome Reception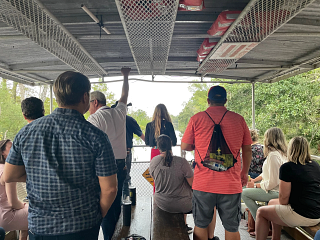 Jean lafitte Swamp Tour
Jean Lafitte Swamp Tour - Michelle Caldwell, Advanced Ag Products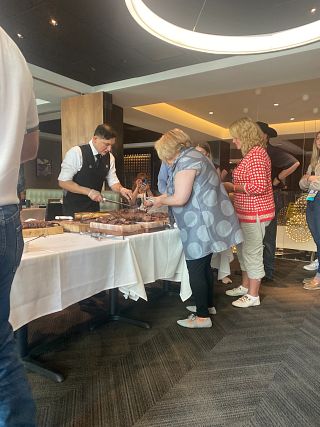 Bites & Sites Tour Fogo De Chao Brazilian Steakhouse
Crab races at the Bayou Barn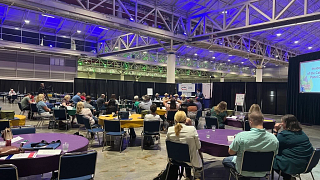 Producer Panel Discussion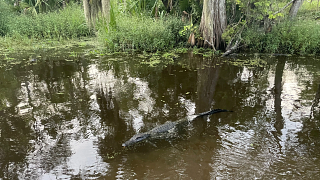 Guest of honor - The gators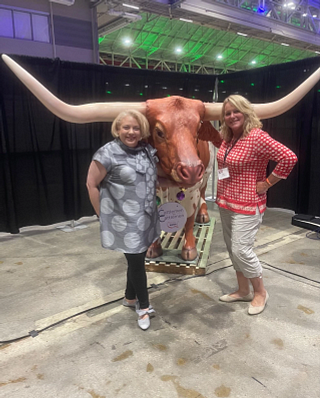 Laura Svec & Piper Boyd, Corteva Agriscience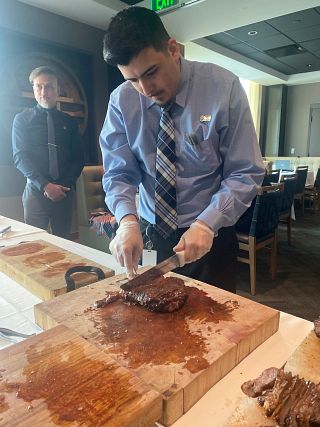 Bites & Sites Tour Fogo De Chao Brazilian Steakhouse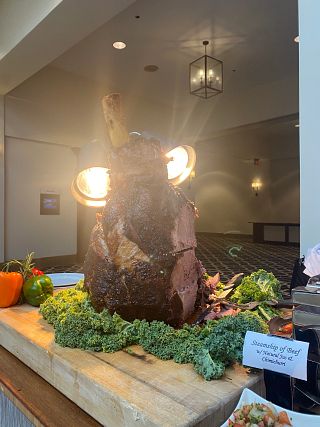 Hilton Riverside Tour/Welcome Reception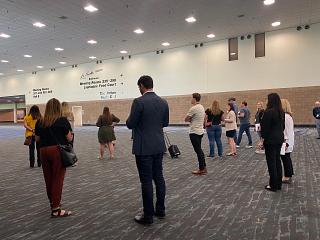 convention center tour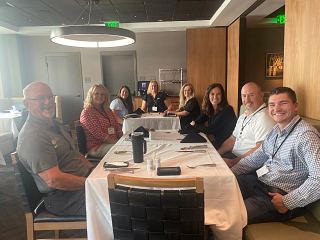 Bites & Sites Tour
Exhibitor Summit Educational Sessions
How SMALL Exhibitors Can WIN BIG at Cattlecon
Tuesday, September 6, 2022
Too often, small inline exhibitors can feel like a "flea on the back of an elephant" at a large show like CattleCon. It is so easy to get lost in the crowd. While you cannot outspend larger exhibits, you can out focus, out plan and outsmart them to make sure you get your fair share of qualified booth traffic and ultimately generate exhibiting ROI. In this all-new session, Jefferson Davis, President of Competitive Edge, who is in development on his Small Exhibitor Advantage™ program, will share perspectives and practices that small exhibitors can apply to win big at trade shows. This is a MUST ATTEND session for all in-line exhibitors who want to get more from trade shows. As a bonus for attending, you will receive a complimentary E3 Exhibiting Effectiveness Evaluation at CattleCon23. ($495 VALUE)
---
How to Improve Exhibiting Productivity & ROI by Applying the Exhibit Marketing Process™
WEDNESDAY, SEPTEMBER 7, 2022
Exhibiting at a trade show is a big investment of human and financial capital. And for many companies, often the cost of exhibiting is more than the tangible benefits they gain. But it does not have to be this way! The art and science of exhibiting has exploded over the last few decades. However, most exhibitors have never been taught a structured process to help make sure their investment supports their company's core business objectives and delivers measurable financial value beyond cost.
Unfortunately, they end up spending 95% of their pre-show time on managing logistics and operations which only ensures that they show up. In this all new session, North America's leading exhibiting productivity expert Jefferson Davis reveals the recently organized Exhibit Marketing Process™. Based on 30+ years of exhibiting experience and over $800 million of combined results he's helped clients generate, this proven-effective process will help you quickly assess how well you are strategically executing your exhibit program and identify specific areas you can focus on to make CattleCon23, and for that matter every show you do more productive and profitable than ever before.
---
Inside the Mind of the CattleCon Producer Panel Discussion: How Cattle Producers Use Trade shows to Build Relationships and Influence Buying Decisions
Thursday, SEPTEMBER 8, 2022
In this time of unprecedented challenges facing cattle producers from government regulations to inflation, now is the perfect time to get a deeper understanding of cattle producers wants and needs. Attend this interactive panel discussion featuring prominent cattle producers who will discuss the specific challenges they are facing, what they need from their vendor partners, and how they use they trade shows to build relationships and make buying decisions for their ranch. Bring your toughest questions and get answers straight from the source!
---
Hear from Bert Rivera from Twin Mountain fence about why he attends the Exhibitor Summit & SPONSORSHIP Showcase year after year!
Hear from Trade show expert Jefferson davis about the educational sessions you can look forward to at the exhibitor summit & SPONSORSHIP showcase!
Interested in Learning about additional exhibitor summit tips and tricks? Click below to view past exhibitor Summit Webinars and In-Person Sessions!