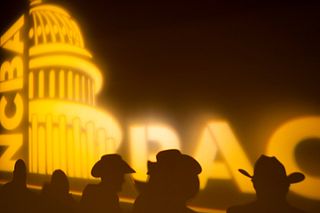 YOUR DOLLARS, YOUR VOICE IN WASHINGTON.
NCBA-PAC Reception & Live Auction
Mark your calendars for this exclusive event!
Wednesday, February 1, 2023
All current NCBA and state affiliate members are invited to join us for the NCBA PAC Live Auction and Silent Auction at the 2023 Cattle Industry Convention & NCBA Trade Show. Every voice makes a difference. Active engagement with the PAC sends a message straight to Congress and the White House that you care about our nation's cattle farmers and ranchers. Current NCBA members and NCBA PAC donors will be able to bid on incredible items and experiences. Complimentary to ALL One Day-Wednesday and Cattle Industry Registrations.