Tuesday, August 10th
Opening General Session
3:00 - 4:30 pm
Kickin' it with Kix Brooks!
Sponsored by: Boehringer Ingelheim

Help us officially kick off the 2021 Cattle Industry Convention and NCBA Trade Show in-person in Music City!
Kix Brooks is one-half of country music's most successful duo of all time, Brooks & Dunn. Along with his partner Ronnie Dunn, the duo amassed 20 chart-topping hits, 40 Top Ten songs, and over 80 industry awards.
Tune in to the Opening General Session for a high energy, entertaining and music inspired event to kick start CattleCon21.
Wednesday, August 11th
General Session ii
7:30 - 9:30 am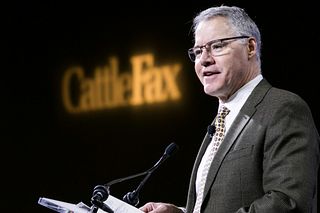 CattleFax 2021 U.S. & Global Protein & Grain Outlook Seminar
Sponsored by: Purina and Zoetis
During this session, CattleFax CEO Randy Blanch will present the supply, demand, and price outlook for cattle, beef, and competing proteins for the balance of 2021 as well as a peak into what 2022 may hold.
Dr. Art Douglas will be discussing the evolving weather patterns that will be effecting Cattlemen everywhere. This session will have an emphasis on grain and energy markets, International trade and how a changing economy could affect cattle and beef markets in the year ahead.
Thursday, August 12th
General session III
7:30 - 9:30 am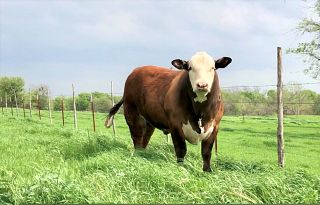 Sustainability - Opportunity, or a Bunch of Bull?
Sponsored by: Roto-Mix, LLC
Sustainability is all everyone is talking about across beef and all of agriculture. NCBA has been working to protect cattle producers in the sustainability conversations for more than ten years. At General Session III you will hear from all angles: what consumers think, what the science says, the pressures our customers are feeling, and whether sustainability could be the cattle industry's greatest opportunity.
Presenters: Shawn Darcy, Dr. Jason Sawyer
Panelists: Kristine Young (Darden); Kyle Kinnard (Sam's Club); David Norton (Sysco)

Thursday, August 12th
Closing General Session
4:00 - 5:30 pm
From Football to Farming with Jason Brown
A native of Henderson, NC, Brown is a man of faith, a former professional athlete, and community advocate. Brown studied interpersonal communications at The University of North Carolina at Chapel Hill while on an athletic scholarship. His greatest accomplishment at Carolina was meeting the love of his life and wife, Dr. Tay Brown. After he graduated in 2005, he was drafted by the Baltimore Ravens. As a free agent in 2009, Jason signed a five-year contract with the St. Louis Rams, served three seasons, and was released in March 2012. With several lucrative offers on the table from the Baltimore Ravens, Carolina Panthers, and the San Francisco 49ers, Jason decided instead to take a leap of faith and walk away from the NFL.
After his departure from the NFL, Jason moved back to North Carolina and purchased a 1,000-acre farm in Louisburg. The farm has hosted several community events and collaborated with many faith and service organizations. The farm has yielded one million pounds of produce which were given to food pantries and churches throughout the Triangle area. Thousands of volunteers have lent helping hands in gleaning and harvest events. In his work through Wisdom for Life Ministries and First Fruit Farm, Jason and his wife Tay are demonstrating how to live a life of purpose.