Opening General Session
Taylor Sheridan
WEDNESDAY, FEBRUARY 1
3:00 PM - 4:30 PM
Great Hall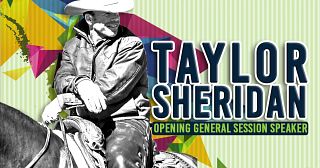 Taylor Sheridan is an Academy Award-nominated writer behind the hit series Yellowstone, its critically acclaimed prequel, 1883, and the hit series Mayor Of Kingstown. A Texas native, Taylor excels in the Western horse performance industry as an avid supporter and competitor in reining and cutting. He owns and operates two ranches in his home state: the legendary 6666 Ranch, headquartered in Guthrie, and Bosque Ranch in Weatherford. You won't want to miss this industry driven Opening General Session during the 2023 Cattle Industry Convention & NCBA Trade Show.
General Session II
CattleFax 2023 U.S. & Global Protein & Grain Outlook
THURSDAY, FEBRUARY 2
8:00 AM - 10:00 AM
Great Hall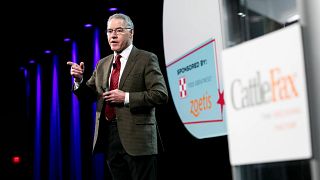 CattleFax will once again conduct their Outlook Session, highlighting demand and supplies for beef, cattle and competing proteins. They will present a price and profitability outlook for 2023 and beyond. They will explore export and import markets as well as a grain outlook. Meteorologist Matt Makens will give a weather forecast highlighting any changes occurring in weather patterns for the United States and the rest of the world in 2023.
General Session III
Beef Business in Washington D.C.
Friday, FEBRUARY 3
8:00 AM - 10:00 AM
Great Hall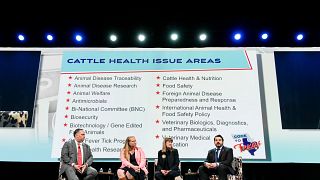 Plan to attend this high-profile session featuring government dignitaries to hear an update on the beef business climate. The session will be hosted by NCBA's Vice President, Ethan Lane. This session is open to all Cattle Industry attendees* and is one session you won't want to miss.
*Excluding Trade Show Only registrations
Closing General Session
If I can
Friday, FEBRUARY 3
4:00 PM - 5:30 PM
Great Hall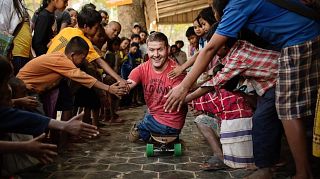 Chris Koch doesn't let limitations or obstacles stand in his way. Despite being born without arms and legs, Koch grew up like any other small-town kid — playing road hockey, causing mischief at school, and helping out on his family farm. Neither he or his family treated his disability like a tragedy, and instead used it to fuel his dreams. Today, Koch is a motivational speaker who inspires his audiences to continually challenge themselves and build the life they dream of. Plan to attend this inspiring closing session and help us wrap up the 2023 Cattle Industry Convention with the BQA Celebration of Excellence. The BQA Awards recognize the best of the beef industry and will leave you inspired, motivated and proud to be a part of our great industry.
cattleCon23 emcee
Buzz is back!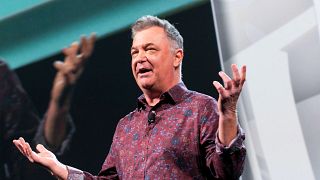 General Sessions Emcee BUZZ BRAINARD is back for CattleCon23! If you missed seeing him in Nashville or Houston, you will recognize Buzz as the weekday afternoons host of "The Music Row Happy Hour" Sirius XM on The Highway channel 56. You can also hear him mornings on Y2Kountry channel 61.
Special performance
Chapel Hart
Chapel Hart has found a way to gift wrap their Mississippi roots & Louisiana spice and share it with listeners around the world. Consisting of sisters Danica and Devynn Hart along with cousin Trea Swindle, this trio went from singing together as children in Hart's Chapel, to a world class group. In 2021 Chapel Hart was inducted into CMT's Next Women of Country, the institution that has been known to help up and coming female country artists such as Kelsea Ballerini, Ashley McBride, & Gabby Barrett. Chapel Hart has an amazing ability to tug on your heartstrings with a tender yet powerful ballad, then have you pumping your fist in unison to the pulse of hard-hitting music.