NCBA's Annual Cattlemen's College
CONNECT. LEARN. INNOVATE.
For over 25 years NCBA's Cattlemen's College has brought thought-provoking, stimulating sessions that can help improve your operation. Do you want to learn how to improve your business, build a better herd or maintain a healthy herd that you already have? These are just some of the cutting-edge topics from industry leaders that are discussed. Visit the Cattlemen's College Online Campus now to find out why year after year this is the #1 resource for education!
To view the schedule of events for the 2021 Cattlemen's College, click the link below.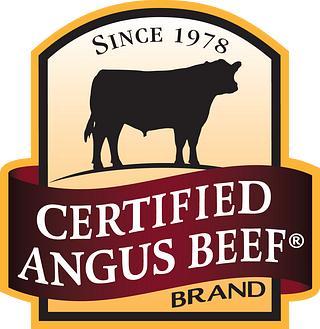 CATTLEMEN'S COLLEGE WELCOME RECEPTION
MONDAY, AUGUST 9
6:30 PM - 7:30 PM
Beef provided by Certified Angus Beef
Gather with fellow Cattlemen's College attendees at the Taste of Tennessee Welcome Reception. Enjoy some classic Tennessee themed food and drink in our outdoor space with Music City entertainment.
CATTLEMEN'S COLLEGE OPENING GENERAL SESSION
Keeping Beef at the Center of the Plate
Jayson Lusk, Ph.D., Purdue University
TUESDAY, AUGUST 10
7:30 AM - 8:30 AM
Sponsored by Zoetis
Consumer demands are constantly changing and buying behaviors continue to influence the industry. Learn how to respond in a proactive way and optimize consumer trends for industry success. This discussion will take a deeper dive into challenges such as meat alternatives and the overarching effects of COVID-19, as well as identify new opportunities.
Jayson Lusk is a food and agricultural economist who studies what we eat and why we eat it. His book The Food Police: A Well-Fed Manifesto about the Politics of Your Plate, is a critical account of food and agriculture economics. Following many years of studying food regulation and comparing costs and benefits of the policies in question, Lusk grew disenchanted with a movement that he feels ignores the realities facing most American consumers and farmers. Lusk argues that the "food elite" in America have made food more expensive—putting lower-income consumers at a disadvantage—and prevented us from taking full advantage of emerging technologies in the food industry. In his book, Unnaturally Delicious: How Science and Technology are Serving Up Super Foods to Save the World (2016), Lusk writes about how technology and agriculture can work together to help solve the world's largest food issues and improve our farming system.
2022 Cattle Industry Convention Call for Speakers
Cattlemen's College is looking for presenters and topics that will stimulate, engage, and motivate audiences at the 2022 Cattle Industry Convention in Houston, February 1-3.
Deadlines Session/Speaker Proposal Deadline: August 20, 2021
Approval Notification: Early September
* All proposals will be reviewed by the Producer Education Working Group, which is comprised of industry educators, experts, staff, and leaders. *
Call For Speakers Submission Site

Hear it from past attendees:
"The value of the Educational sessions Animal Health, Nutritional Strategy's new Genetic Tools, go along way to offset the cost of the Conference."
"This was my first NCBA convention and trade show, I was extremely impressed. The trade show was as good as everyone said it would be. The speakers at the cattlemen's college were very informative and easy to understand. The amount of knowledge a person can take away from this 4 day event is unreal. I made many new friends and contacts."
"Cattlemen's college was great way to keep up on industry changes. Calf immunity class was outstanding. I'm changing my vaccination program because of new information!"
Visit The Cattlemen's College Online Campus!
With industry meetings canceling across the country, we know it is important for you to get industry education. View recorded sessions from past Cattlemen's College events here!