All convention attendees are invited, and encouraged, to attend these important meetings. These meetings will discuss the issues that directly affect your operation and will give attendees the opportunity to network with other producers working within the committees.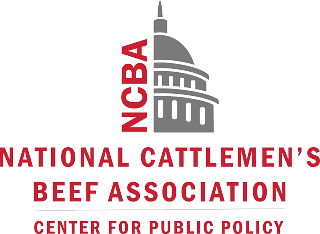 D.c. Issues Update
Tuesday, January 31
1:00 PM - 3:00 PM
Room 343-345
From the White House to Capitol Hill to federal agencies, your NCBA policy team is engaged on every issue that could impact your cattle operation. Over the course of a tumultuous year in Washington, we have stayed focused on the key policies that keep farms and ranches in business, while protecting your way of life. Your Government Affairs team has worked to improve the business climate for producers, block proposed tax hikes, stop harmful environmental rules, expand processing capacity, and promote programs that reward farmers and ranchers for their good conservation work.
Join us for the DC Issues Update to receive a comprehensive rundown on the situation in Washington:
Vice President of Government Affairs Ethan Lane will give a State of the Industry update.
NCBA policy experts will share the latest information on taxes, cattle markets, conservation, Waters of the U.S., animal health, trade, infrastructure, and more.
NCBA's PAC leadership will report on the powerful impact your dollars had in the last election.
Your policy team lives and works inside the Beltway so you don't have to. Your operation may be hundreds or even thousands of miles away from Washington, but because of the work of our policy team, your voice is being heard loud and clear. No matter what party is in power or what story the media chooses to spin each day, our mission never wavers: show up at every meeting, attack every issue, talk to every decisionmaker, and make sure the best interests of the cattle and beef industry are NEVER ignored. We're proud of the grassroots policy process that guides our work, and we look forward to speaking with you in New Orleans. Join us!
Regional Meetings
Tuesday, January 31
3:30 PM - 5:30 PM
Stay up to date on what's happening in your industry! Meet cattlemen from your area of the country to discuss important regional issues and how they may impact your operations.
NCBA Region I Meeting - Room 214
NCBA Region II Meeting - Room 206-207
NCBA Region III Meeting - Room 346-347
NCBA Region IV Meeting - Room 343-345
NCBA Region V Meeting - Room 255-257
NCBA Region VI Meeting - Room 224
NCBA Region VII Meeting - Room 217-219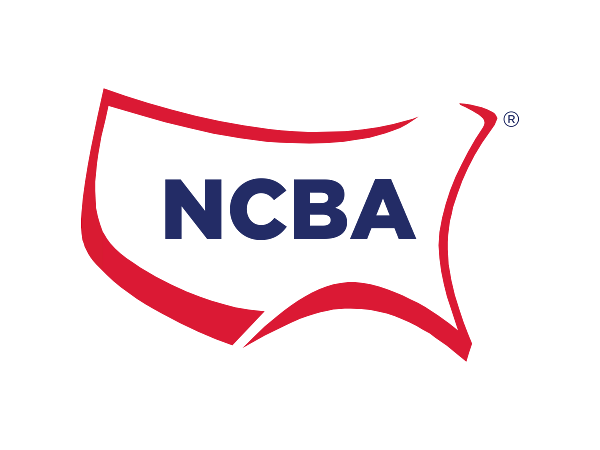 NCBA Policy Committee Meetings
Wednesday, February 1
8:00 AM - 3:00 PM

Thursday, February 2
10:00 AM - 12:00 PM

Your voice counts! Come participate in the decision-making that shapes the issues affecting your operations today.
You must be a committee member to vote in NCBA Policy Committee meetings. If you are interested in becoming a committee member, contact your state cattlemen's association.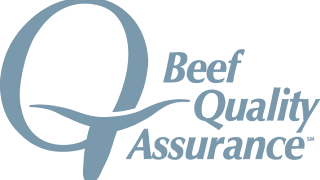 BQA Producer Forum
Genetics of Bovine Congestive Heart Failure
Wednesday, February 1
1:00 PM - 2:30 PM
Room 244-245
Make time to attend the Beef Quality Assurance (BQA) Producer Forum to learn how the BQA program continues to evolve with a new focus on continuing education opportunities. Guest presenter Brian Vander Ley, DVM, PhD, from the University of Nebraska Great Plains Veterinary Educational Center will present research on bovine congestive heart failure and the genetics involved. A brief BQA program update along with Q & A with presenters will ensure you get your questions answered.
Checkoff Highlight Session
Thursday, February 2
10:00 AM - 12:00 PM
Room 217-219
Attend this session to hear an update about research, education and promotional programs funded by the Beef Checkoff. The highlight session will provide attendees a valuable look into the work being done to address consumer beef demand drivers and how these efforts support the Beef Industry Long Range Plan (LRP). The LRP was adopted in 2020 with a defined mission to "Ensure the long-term prosperity of the U.S. beef industry by sustainably producing the most trusted, highest quality and consistently satisfying protein for consumers around the world." The LRP serves as a guidepost for the beef checkoff, individual farmers and ranchers, industry organizations and affiliated businesses.
Beef Checkoff committee members will be seated with their committee. Guests are encouraged to attend and learn more about these valuable programs.
Sustainability Forum
Sponsored by Elanco

Thursday, February 2
12:30 PM - 2:00 PM
La Nouvelle Ballroom B-C
Sustainability continues to be a top priority for NCBA and is an issue at the forefront of the entire beef industry. Join the Sustainability Forum to hear cattle producers from each sector discuss implementing strategies to improve sustainability on their own operations, which will ladder to improved sustainability for entire industry. Kicking off the discussion will be a welcome from Katie Cook, Vice President – Elanco Global Farm Animal Innovation & US Farm Animal Marketing. The panel discussion, moderated by NCBA CEO Colin Woodall, will feature:
John Ferry, co-owner, JY Ferry & Sons, Inc. Corrine, Utah
Tom McDonald, Sr. VP of Environmental Affairs & Sustainability, Five Rivers Cattle Feeding
Drake Yon, Farm Operations Manager, Yon Family Farms, Ridge Spring, South Carolina
Sara Place, PhD, Associate Professor and Feedlot Systems Specialist, Colorado State University
Checkoff Committee Meetings
Thursday, February 2
2:00 PM - 4:00 PM

Checkoff committee meetings are open to everyone. Committee members (CBB and Federation) will be seated at the tables, guests are invited to join in the gallery. The meeting focus will be producers setting priorities for the next fiscal year and receiving updates on current checkoff-funded programs.
NCBA Board of Directors Meeting
Friday, February 3
1:00 PM - 3:00 PM
La Nouvelle Ballroom B-C
NCBA's governing body is the Board of Directors, which consists of both the Policy Division Board of Directors and the Federation Board of Directors. The Board has authority over all matters of the Association and is responsible for governance of NCBA. The Board establishes the direction of programs and monitors the implementation of policy by NCBA staff under the direction of the President & CEO.

The NCBA Board of Directors will conduct its business during this session.
Typical business includes:
Reports specific to NCBA Policy and Federation Divisions
Discussion of current industry issues
Election of 2024 leadership
Federation Board of Directors
The Federation Division of the Board of Directors has authority over all Checkoff matters relating to promotion, research, and information as authorized by the Act and Order or by state laws for beef and beef products.
Checkoff Committee Meeting Resources
Policy Board of Directors
The Policy Division of the Board of Directors has authority over all matters relating to legislative, regulatory, and governmental affairs associated with beef cattle production.
Policy Meetings Schedule
FEDERAL LANDS COMMITTEE
Wednesday, 8:00 AM - 10:00 AM
Room R06-R07
Property Rights & Environmental Management
Wednesday, 8:00 AM - 10:00 AM
Room R02-R04
Livestock Marketing Council
Wednesday, 8:00 AM - 10:00 AM
Room 228-229
NCBA PAC Meeting
Wednesday, 10:00 AM - 12:00 PM
Room 222
Live Cattle Marketing
Wednesday, 10:00 AM - 12:00 PM
Room R02-R04
Agriculture & Food Policy
Wednesday, 1:00 PM - 3:00 PM
Room R02-R04
TAX AND CREDIT COMMITTEE
Wednesday, 1:00 PM - 3:00 PM
Room R06-R07
Cattle Health & Well-being Committee
Thursday, 10:00 AM - 12:00 PM
Room R06-R07
International Trade
Thursday, 10:00 AM - 12:00 PM
Room R02-R04
Checkoff Meetings Schedule
Consumer Trust Committee
Thursday, 2:00 PM - 4:00 PM
Room 215-216
Domestic Marketing Committee
Thursday, 2:00 PM - 4:00 PM
Room 238-239
International Marketing Committee
Thursday, 2:00 PM - 4:00 PM
Room 220-221
Nutrition and health committee
Thursday, 2:00 PM - 4:00 PM
Room 226-227
Safety & Product innovation committee
Thursday, 2:00 PM - 4:00 PM
Room 231-232
Stakeholder engagement committee
Thursday, 2:00 PM - 4:00 PM
Room 228-229