All convention attendees are invited, and encouraged, to attend these important meetings. These meetings will discuss the issues that directly affect your operation and will give attendees the opportunity to network with other producers working within the committees.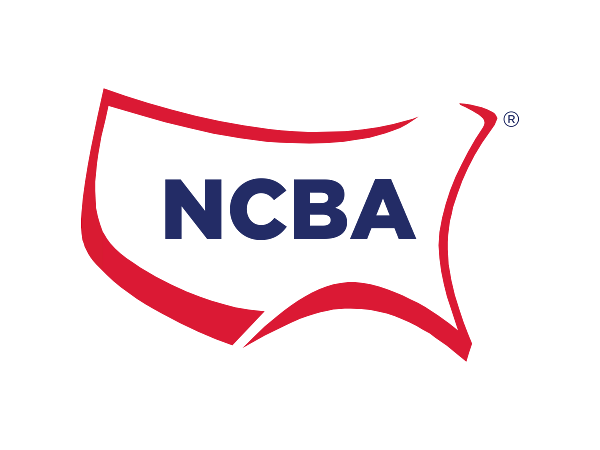 NCBA Policy Committee Meetings
Tuesday, February 1
10:00 AM - 2:45 PM
Wednesday, February 2
1:30 PM - 6:00 PM
Your voice counts! Come participate in the decision-making that shapes the issues affecting your operations today.
You must be a committee member to vote in NCBA Policy Committee meetings. If you are interested in becoming a committee member, contact your state cattlemen's association.
Checkoff Committee Meetings
Wednesday, February 2
4:00 PM - 5:30 PM
Checkoff committee meetings are open to everyone. Committee members (CBB and Federation) will be seated at the tables, guests are invited to join in the gallery. The meeting focus will be producers setting priorities for the next fiscal year and receiving updates on current checkoff-funded programs.
BQA Producer Forum
Tuesday, February
1:30 PM - 2:30 PM
Attend the Beef Quality Assurance (BQA) Producer Forum to learn how the industry is making BQA a priority. Hear from Cactus Feeders on how BQA is important to cattle health and feedyard profitability and learn how Certified Angus Beef is leveraging BQA within their brand. A brief program update along with Q & A with presenters will ensure you get your BQA questions answered.
BRUCE COBB, EXECUTIVE VICE PRESIDENT, PRODUCTION, CERTIFIED ANGUS BEEF
Justin Gleghorn, PH.D., Director of Value Management, Cactus Feeders, Inc. Regional Meetings
Sponsored by Syngenta
Thursday, February 3
9:45 AM - 10:45 AM
Stay up to date on what's happening in your industry! Meet cattlemen from your area of the country to discuss important regional issues and how they may impact your operations.
Sustainability Forum - "Steaking" Down the Center of the Plate
Sponsored by Elanco
Thursday, February 3
11:00 AM - 12:30 PM
Sustainability continues to be a top priority for NCBA and an issue at the forefront of the entire beef supply chain. This engaging session will include:

An introduction to sustainability from Elanco CEO Jeff Simmons.
An overview of how NCBA is leading the conversation about sustainable beef production and making sure cattle producers are recognized for their sustainability efforts.
A pasture to plate panel discussion, moderated by NCBA CEO Colin Woodall, and featuring:

John Stika, President, Certified Angus Beef

Chris Edgington, President, National Corn Growers Association



Sara Place, PhD, Chief Sustainability Officer, Elanco Animal Health
Shalene McNeill, PhD, RDN, Executive Director, Nutrition Science, Health & Wellness, NCBA
NCBA Board of Directors Meeting
Sponsored by American Quarter Horse Association
Thursday, February 3
1:30 PM - 3:30 PM
NCBA's governing body is the Board of Directors, which consists of both the Policy Division Board of Directors and the Federation Board of Directors. The Board has authority over all matters of the Association and is responsible for governance of NCBA. The Board establishes the direction of programs and monitors the implementation of policy by NCBA staff under the direction of the President & CEO.

The NCBA Board of Directors will conduct its business during this session.
Typical business includes:
Reports specific to NCBA Policy and Federation Divisions
Discussion of current industry issues
Election of 2023 leadership
Federation Board of Directors
The Federation Division of the Board of Directors has authority over all Checkoff matters relating to promotion, research, and information as authorized by the Act and Order or by state laws for beef and beef products.
Checkoff Committee Meeting Resources
Policy Board of Directors
The Policy Division of the Board of Directors has authority over all matters relating to legislative, regulatory, and governmental affairs associated with beef cattle production.
Policy Meetings Schedule
Livestock Marketing Council
Tuesday, 9:00 AM - 11:00 AM
FEDERAL LANDS COMMITTEE
Tuesday, 10:00 AM - 12:00 PM

NCBA PAC Meeting
Tuesday, 10:00 AM - 12:00 PM
Agriculture & Food Policy
Tuesday, 12:45 PM - 2:45 PM
Property Rights & Environmental Management
Tuesday, 12:45 PM - 2:45 PM
Cattle Health & Well-Being Committee
Wednesday, 1:30 PM - 3:30 PM
Live Cattle Marketing
Wednesday, 1:30 PM - 3:30 PM
TAX AND CREDIT COMMITTEE
Wednesday, 4:00 PM - 6:00 PM
International Trade
Wednesday, 4:00 PM - 6:00 PM
Checkoff Meetings Schedule
Consumer Trust Committee
Wednesday, 4:00 PM - 5:30 PM
Domestic Marketing Committee
Wednesday, 4:00 PM - 5:30 PM
International Marketing Committee
Wednesday, 4:00 PM - 5:30 PM

Nutrition and health committee
Wednesday, 4:00 PM - 5:30 PM
Safety & Product innovation committee
Wednesday, 4:00 PM - 5:30 PM
Stakeholder engagement committee
Wednesday, 4:00 PM - 5:30 PM